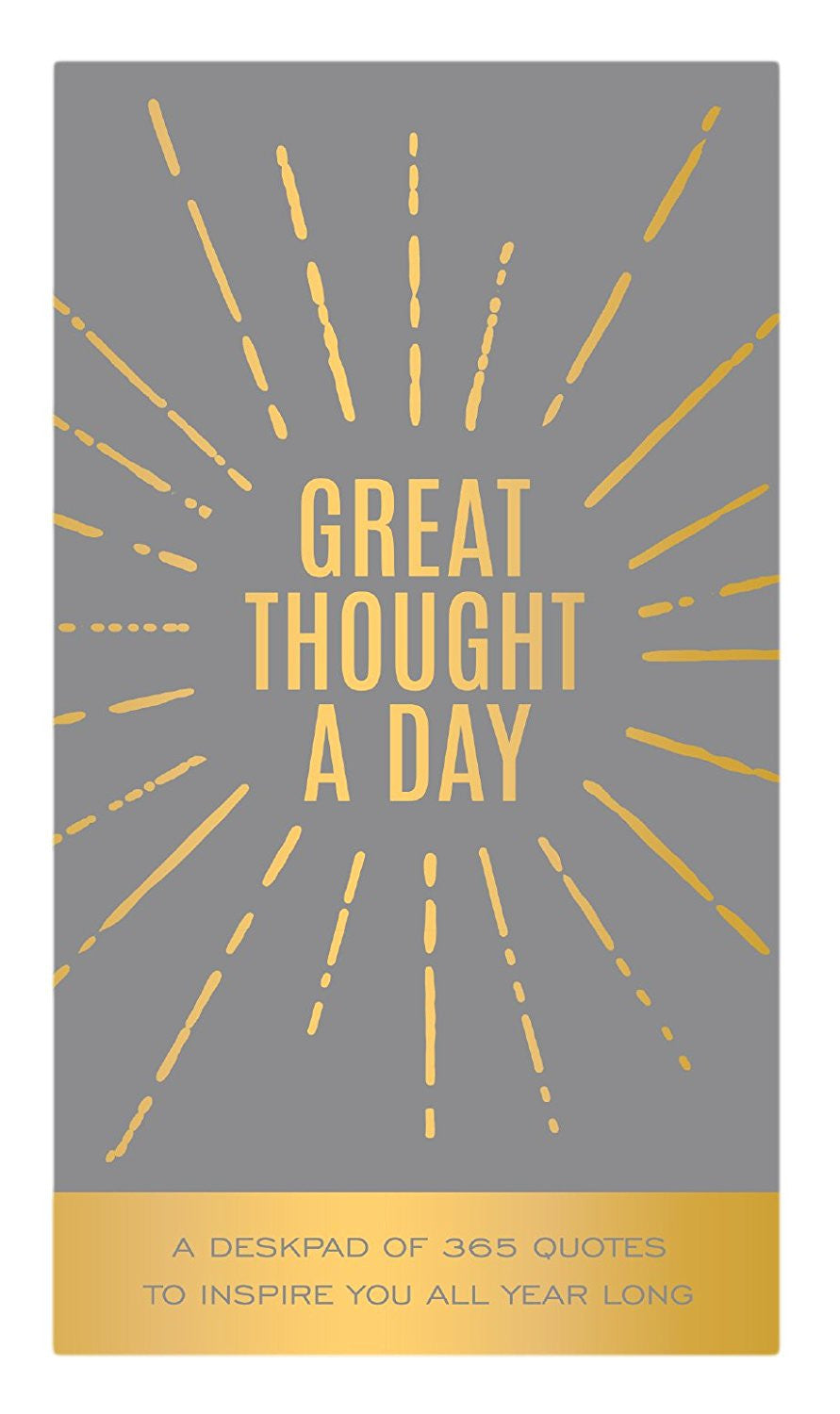 Great Thought a Day
Regular price £11.99 Sale
FREE DELIVERY

My Thought A Day 4.5 x 8 Notepad provides awesome daily reminders of our uniqueness. What I also love is that it helps with the tiny steps we need to take towards our goals as opposed to big massive leaps which will suck you right back into your comfort zone. One thought and one step a day is all the effort you need.
As the world gets faster and our attention spans reduce to less than eight seconds it all too easy to get overwhelmed.
Are you ready to get happy? #JustSaySod it and take the first step today.
(currently only available in UK)
Product Dimensions: 11.4 x 2.5 x 20.3 cm