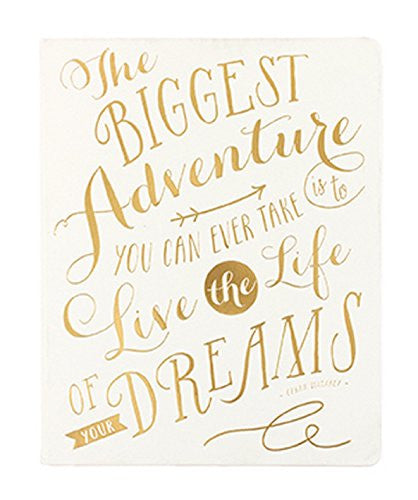 Your Adventure Desk Journal
Regular price £16.99 Sale
FREE DELIVERY

The biggest adventure you will take is to find your voice and live life as your unique, happy self. I just want to make that journey a whole load of fun. 
The cover is gorgeous too. It's vegan-friendly and feels exactly like real leather. Together with Oprah's favourite quote embossed at the front - The biggest adventure you will ever take is to live the life of your dreams, it's truly delightful.
Desk size at 8" x 10" the bounded journal features 256 lined acid-free heavy stock ivory pages to stop your words from fading. Each section is sewn and bounded to keep the pages secure and allowing for the journal to lay flat for ease in both reading and writing. Truly awesome.
Are you ready to #JustSaySodIt and be happy? Let's go 
Product dimension: 20.3 x 5.1 x 25.4 cm
(currently only available in the UK)