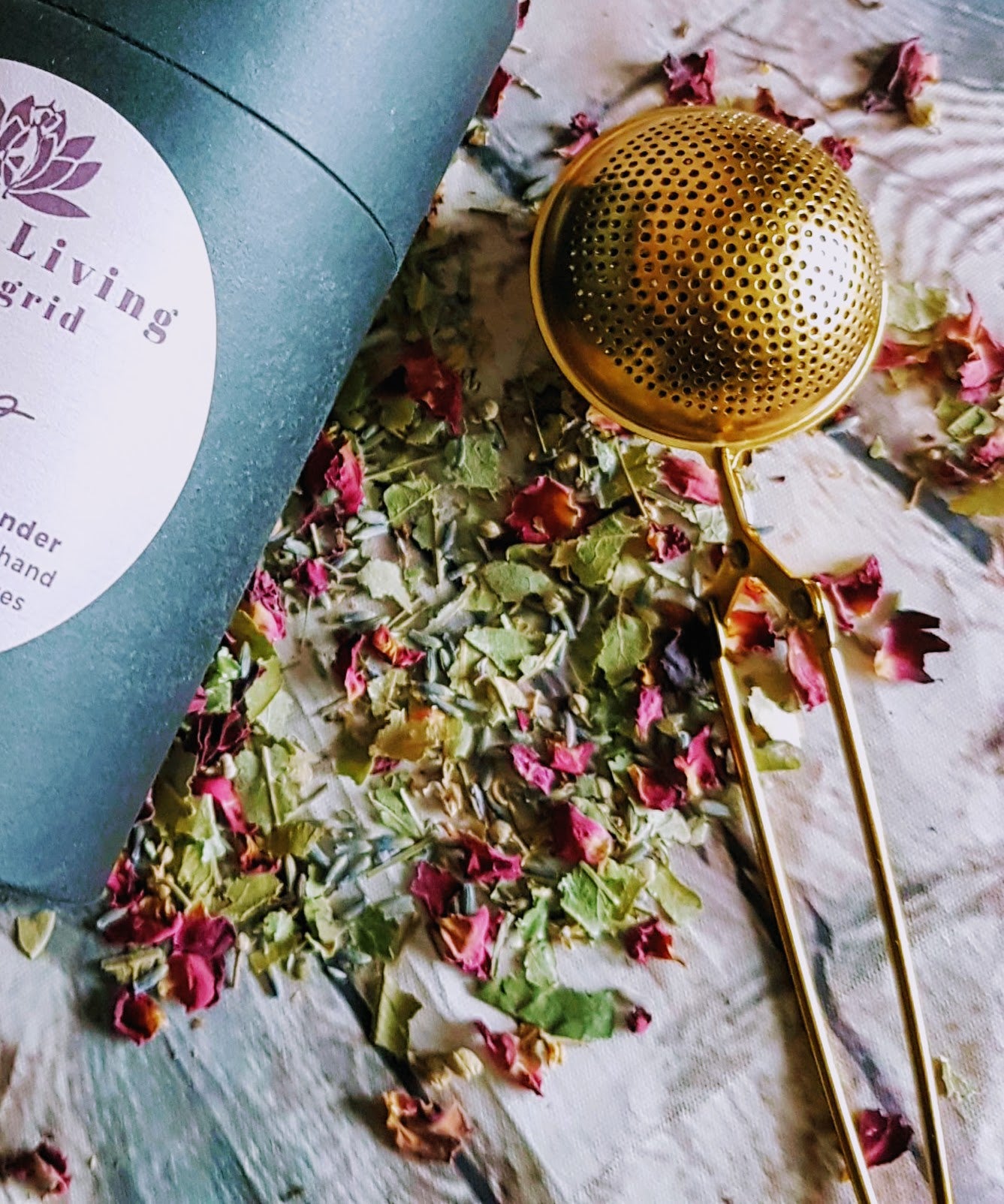 Gold Herbal Tea Infuser
Our classic, soulful, spring-loaded gold tea ball infuser.
Perfect for making and infusing a soulful cup of artisan loose leaf tea directly in your mug.
Simply fill the mesh ball with the loose leaf tea and place it into your cup or mug. It is hygienic and makes it easy to gauge the strength of your tea. In fact, with many of our teas, you can get at least two delicious cupfuls from one fill of our infuser.
Length: 16.5 cm
Material: Stainless Steel
Diameter 5 cm
Please allow an extra 48 hours delivery due to the current climate.
Profits support women's wellbeing initiatives.