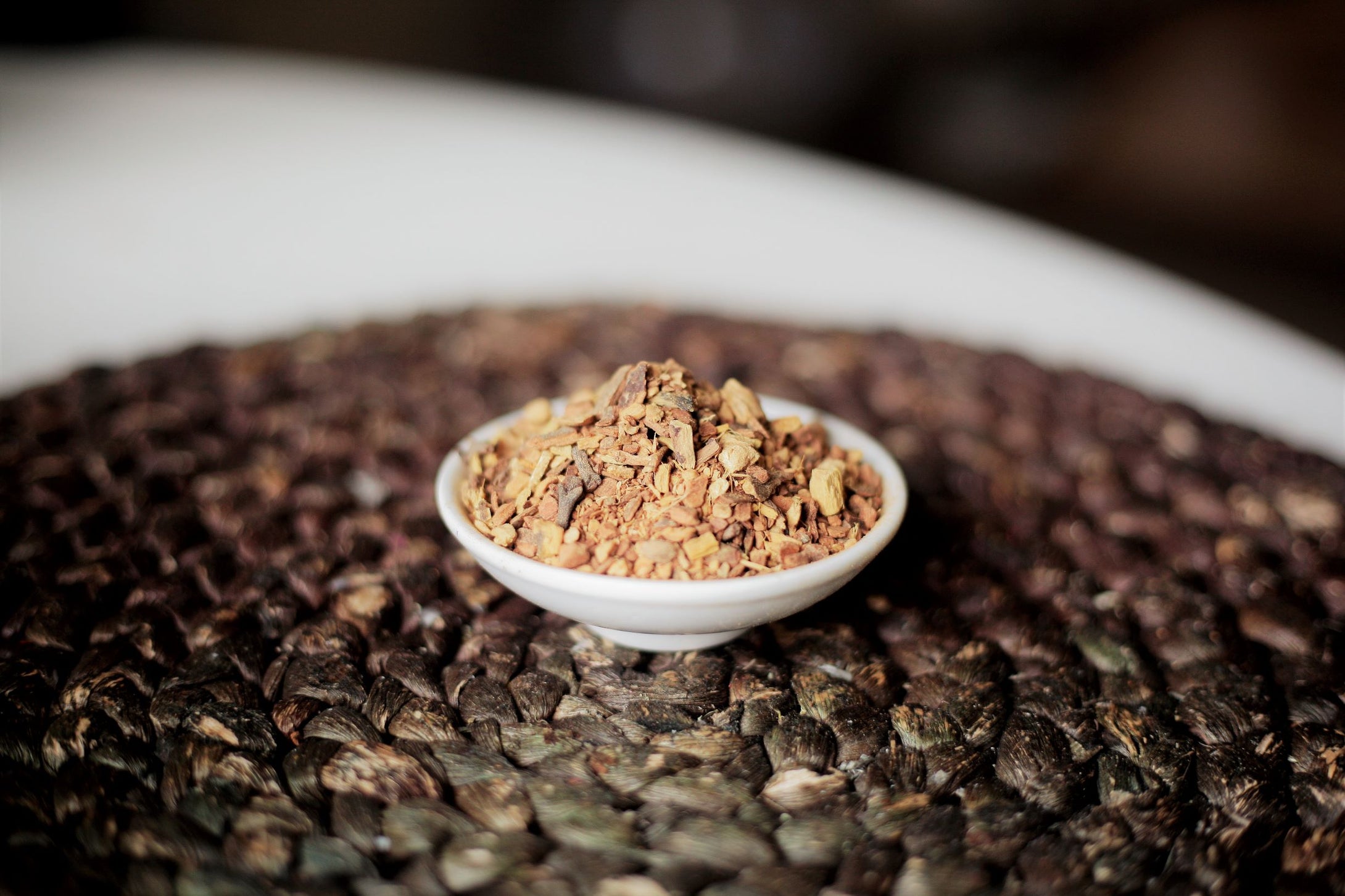 SOOTHE: Organic Herbal Chai
A medley of smooth, warm and sensual notes.
Herbal Chai, made with Organic 
Cassia Bark, Ginger root, Liquorice root, Orange peel and Clove
The warming, exotic herbs and spices of Cassia bark, Ginger root, Orange peel, Clove and Liquorice root make a winning sweet, caffeine-free chai. Our Vietnamese Cassia comes from the highland region of Yen Bai in the north of the country. The trees grow in a mixed forest and are harvested in a way that maintains a diversity of ages of tree throughout the forest. The forests are mainly on steeply sided valleys and they provide important ground cover and soil binding functions to prevent the impacts of potential floodwaters. There are 2 main tribal communities in the area – the Dao and the H'Mong people. In addition to gaining sustainable livelihoods from the Cassia supply, our supplier has invested in schools, bridges and support for educational scholarships, all driven by the communities.
Organic Caffeine Free

100% Compostable eco-friendly packaging that meets the EU DIN EN 13432-2000

Comes with six easy to use biodegradable unbleached tea bags
Infuse for 5 minutes before enjoying.
Packaged by hand in London.
Around 6 servings. Net weight. approx. 20g