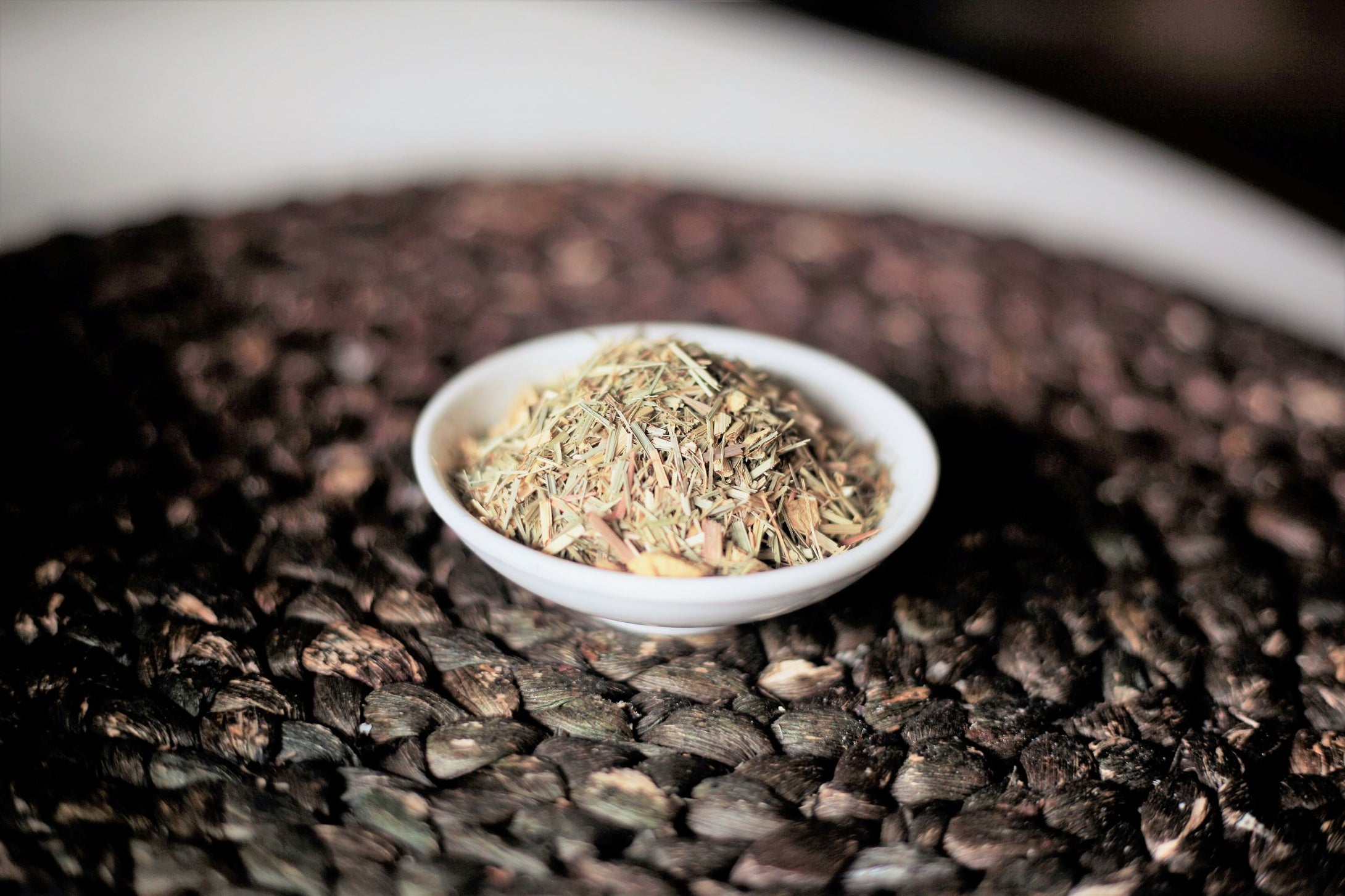 HAPPY: Organic Lemongrass and Ginger Root Infusion
A medley of lemongrass notes to bring hope and happiness even on the foggiest of days.
The Story behind Your Organic 
Lemongrass and Ginger Root Infusion
Our Ginger originates from both India and China, and the specific flavour profile can vary between these two origins. Our supplier works closely with Ginger farmers in India to review growing and processing methods to achieve the best quality product. The ginger is from Kerala and Karnataka where the growing conditions are ideal. The plants are grown in complex ecosystems of many different crops, all complementing each other and making use of available resources. It grows incredibly well under coconut palms, jack fruit and gliricidia trees which have pepper vines growing up their trunks.  All this lush energy contributes to the herbal infusion we bring you today.
Organic

Caffeine Free

100% Compostable eco-friendly packaging that meets the EU DIN EN 13432-2000

Comes with six easy to use biodegradable unbleached tea bags
Infuse for 5 minutes before enjoying.
Packaged by hand in London.
Around 6 servings. Net weight. approx. 20g