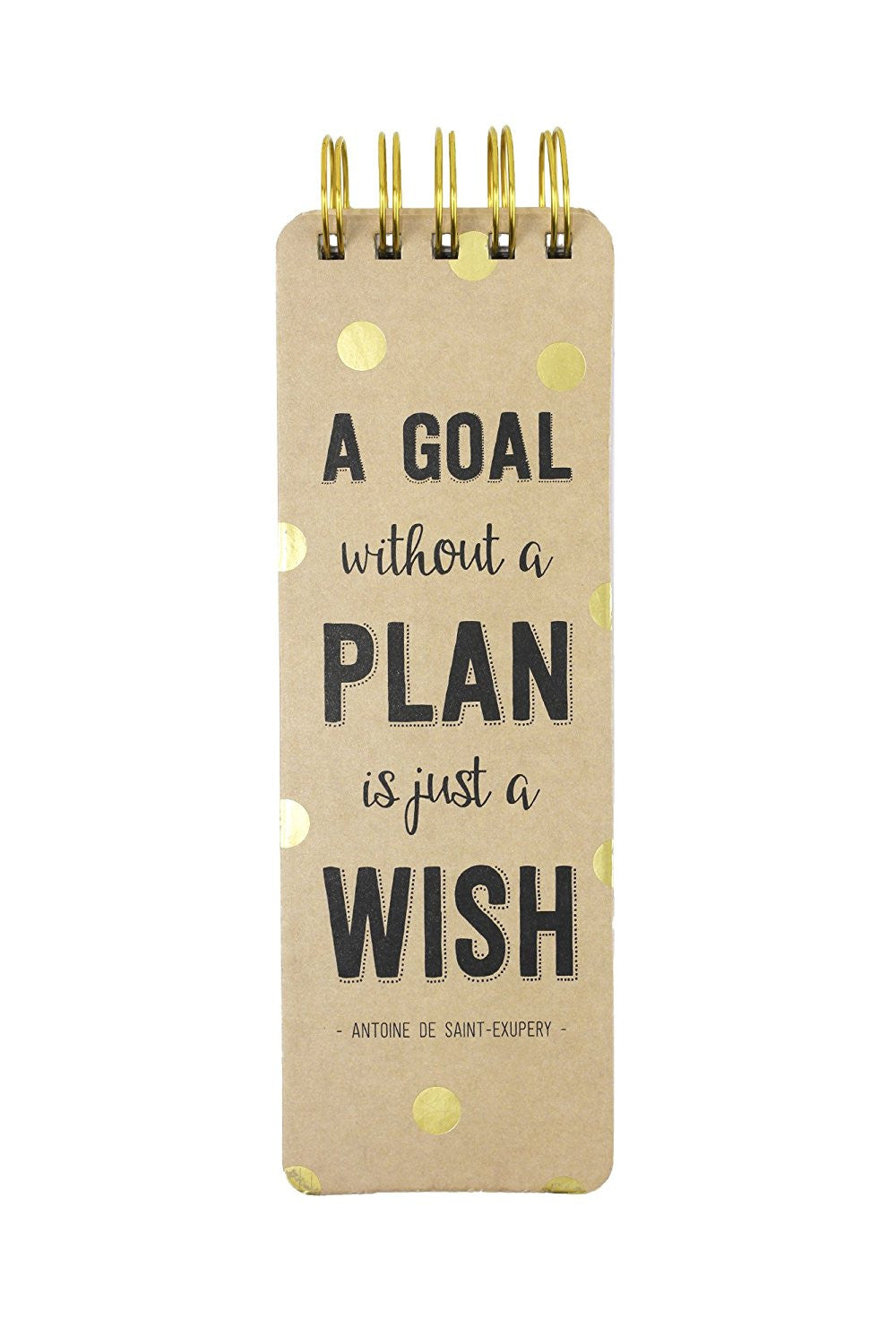 Stop Wishing Start Doing Tool
Research demonstrates that if you have a goal that you make every part of you, as in mentally, spiritually and physically, and you approach it not just with intention, but with intentionality, you will get there.
Top sportswomen, for example, have intentionality. The idea of this tool is not to get hung up on the method on route to your goals, as the strategy to getting there may well change several times. 

Instead, with this tool, it keeps you focused on the end in mind. Indeed, the best route to achieving anything is to have a mini goals along the way. This awesome golden wire-o bound notepad with sturdy Kraft cover and pen loop will help to mobilise you all the way. #JustSaySodIt and let's get going today.
Free Delivery
(currently only available in the UK)